Landlords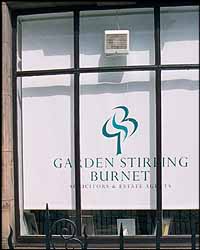 When considering your future financial security, investing in a property for the long term makes sense. You will not only benefit from the income but, just as importantly, also the future capital growth.
However, renting out a property comes with all sorts of inherent difficulties, not least a full understanding of the legislation protecting your investment.
GSB Properties will keep you in touch with all the rules and regulations and ensure any tenant is bound by the terms of the lease agreement.
Points to consider
» If your property is mortgaged you must obtain your lender's approval before letting it. Some lenders may have restrictions that apply or may make additional charges.



» Similarly your insurance company must be advised as both buildings and contents policies will be affected when a property is leased.



» Safety certificates are essential - it is a legal requirement for the landlord to have current gas and electric safety certificates and these have to be regularly renewed. every 12 months.



» In rented accommodation all furniture and furnishings must comply with the Fire Resistance Safety Regulations. For further information contact your Local Authority Trading Standards Department.
Talk To Us
We have years of experience in property leasing both from a marketing and a legal aspect and we will be happy to answer any questions you may have.
» We have a useful Landlord's Pack with a handy checklist and details of our terms - call us if you would like to receive a copy.



» We offer a free appraisal of your property during which we can advise you on it's rental value and hopefully answer any other questions you may have - call us to arrange an appointment.



» GSB Properties act exclusively in the interest of the landlord.